You want to learn hairstyling or hair cutting? Well, both are different, hair cutting can be learned but hairstyling requires a creative brain. You can learn the basics of hairstyling. However, if you want to excel in hairstyling you have to be updated on the latest trends. Not only new trends if you can create a niche for yourself you will excel very fast. If you want to pursue a career in hairstyling you will start with hair cutting. You will also learn about various kinds of hairs and their treatment. So let's understand the terminology and how to build a career in hairstyling.
What is the role of a hairdresser?
A start-up hairdresser will shampoo, cut hair and do conditioning treatments. A professional hairdresser will also learn chemical treatments. You will learn to cut, perm, and dye hair. The hair dye also includes streaks and hair color. Coloring and hair dye is part of chemical treatments. You will also learn to use various types of equipment to perform different techniques. If you are planning to go abroad you will require a license in cosmetology. This I will cover in another blog.
What is the role of hairstyling?
Once the hairdresser has shampooed, conditioned, and cut the hair, hairstylist roles start. This can be done by one person also. But high-end salons have expert hairstylists. A hairstylist knows how to do heat styling and create curls, volume, and waves. They have in-depth knowledge of trichology and pH scale, haircutting techniques using clippers, razors, shears, and application of wigs. The hairstylist will have the art to create new hairstyles. 
A hairdresser would cut a bob, whereas a hairstylist would create the illusion of a bob using styling techniques.
How to Become a Hair Stylist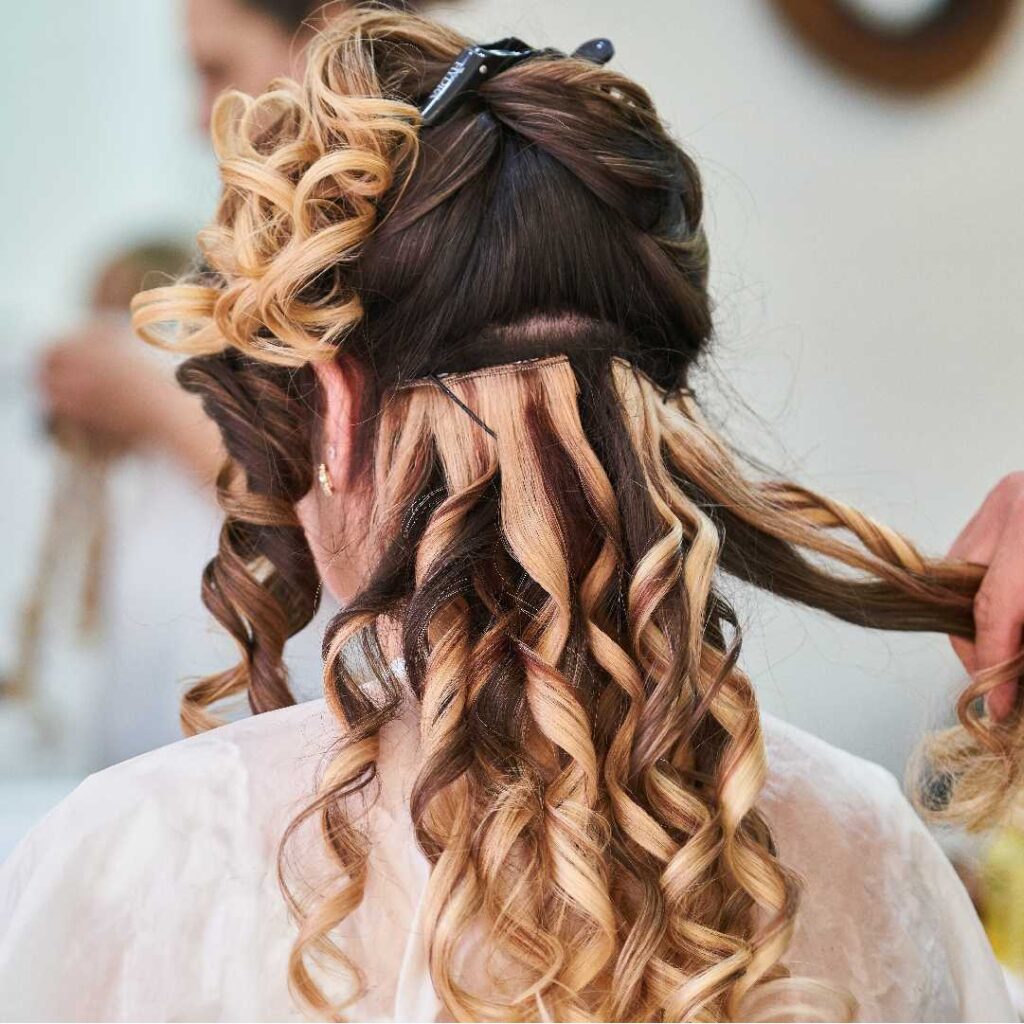 Your hairstyling journey will start from becoming a hairdresser. You will work in a salon or a spa. You will do haircuts as per the client's wishes. Your salon might have a procedure where you will shampoo and then do a haircut. You might also do some hair treatments. If this gets boring for you and you think you have a creative head, get into hairstyling. Here your career scope becomes bigger. You can work for the fashion industry, film industry or even television is a big industry now. However, to do the hairstyling journey you have to be up-to-date. A hairstylist will always know the latest trends. The ones who create their hairstyles will be the most sorted. They are highly paid too.
Let say if you are to create twenty hairstyles for a fashion show, can you? What if you are creating a 'period hairstyle' let say the seventies! My point is nobody can teach you this. In our courses, we will teach you the basics of hairstyling. We will teach you the techniques to achieve certain hairstyles. You can download the detail of our hairstyle course here.
For more information call +91 987 603 2334, +91 987 869 2334, navdeep7679@yahoo.in
Share